DS

INTRODUCTION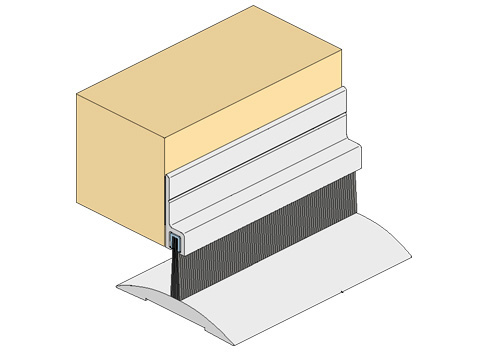 OUR BOTTOM DOOR SEAL IS TO HELP PREVENTING LIGHT,
DUST, INSECTS AND NOISE FROM THE BOTTOM OF DOORS .
THIS DOOR SEAL IS WIDELY USED IN SEALING
SHUTTER AND ARTICLE DOOR.

THREE MAIN TYPES:

PP BOTTOM DOOR SEAL, HAIR BOTTOM DOOR SEAL, RUBBER BOTTOM DOOR SEAL WITH ALUMINUM, PVC FRAME,
SUITABLE FOR SEALING EXTERIOR DOOR AND INDOOR SEALING EFFECTIVE IN THERMAL INSULATING,
PREVENTING RAIN, DRAUGHT AND INSECTS PP MONOFILAMENT, SUITABLE FOR VARIOUS OF APPLICATIONS SOFT FLOSS,
BRINGING NO SCRATCH TO THE FLOOR RETAINING WING ON BOTH SIDES TO ENHANCE SEAL DENSITY AND PRVENT
THE DEFORMATION OF FLOSS.