INTRODUCTION
FRINGE WEATHERSTRIP IS SPECIALLY FOR SEALING GAPS AT THE EDGES OF INSECT SCREEN
WINDOWS,DOORS, ROLLER SHUTTERS AND OTHER SIMILAR, NARROW PROFILE APPLICATIONS.


IT HAS THREE SERIES:
TEST HAD INDICATED THE SEALING PERFORMANCE OF THE FIN WEATHERTRIP IS 5 TIMES GREATER
THAN THE NORMAL PILE WEATHERSTRIP, AND LESS FRICTION AND LONGER SERVICE LIFE.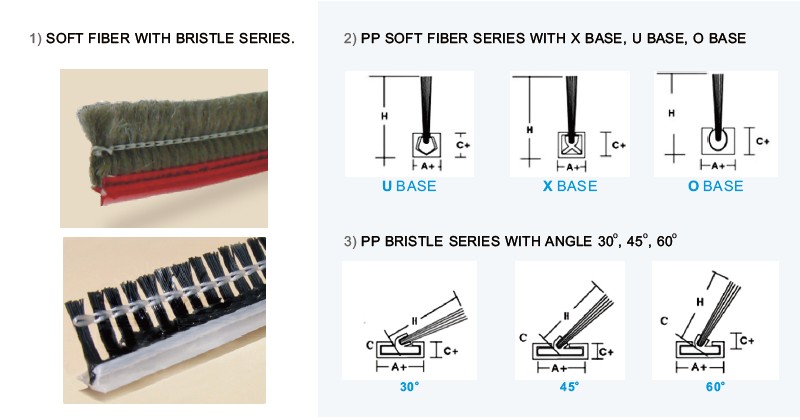 FEATURE
STANDARD PILE HEAD PROVIDES UNIVERSAL FITTING IN VARIETY OF CHANNEL STYLES;
CAN BE FITTED DIRECTLY TO CHANNEL IN FRAME SECTION OR REFITTED BY SEPARATE CARRIER STRIP;
SUITABLE IN SLIDING AND FOLDING APPLICATIONS;
SEALS WINDOWS, DOORS, SHUTTERS, BLINDS WHICH REQUIRE SPECIAL NARROW PROFILE;
100% POLYPROPYLENE DURABLE AND COST EFFECTIVE.