Rotating Table (SGZT01)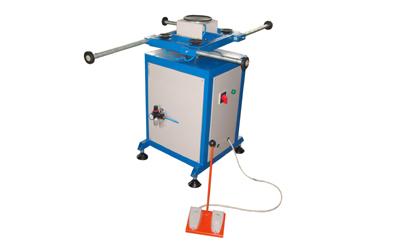 Breif Introduction:
It is a working table that is used to spread two-component sealant
over the aluminum spacer type double glazing in the process of production.
The supporting arm can be adjusted based on glass dimension.
The support device is equipped with vacuum chuck. So no manual holding is needed on spreading.
Operators are capable to operate the footswitch for control the lifting and rotating of glass about the 0~90 degree and 180~360 degree rotation as to complete sealing of glass edge.
The machine is simple in operating procedures and high in working efficiency.
Technical Parameter:
Glass Dimension Max.: 2000x2000mm
Rotation Speed: 0-3.5r/min
Motor Power: 120W
Overall Dimension: 1600x1600x850(mm)