Multi-Function End Milling Machine (LXD6-300)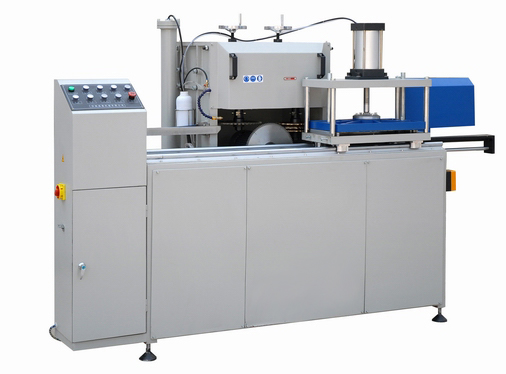 Features:
Used for Aluminum and PVC window&door mullion processing.
Six milling blades for different kinds of profiles without changing tools.
Strengthen mullion process can be finished in one time
Big work table and long processing stroke for several profile processing in the same time
Different profile end, different processing, several tooling linkage or single tooling work
Combined milling cutter can be installed for special profile
Overhead motor in order to avoid moisture
The clamp panel has direction device in order to avoid profile sloping
Limit stop for preventing profile misplace.
Technical Parameters:
Power Supply: 3phase/380V
Input power: 5.9kW
Air pressure: 0.5-0.8Mpa
Tool quantity: 6
Tool diameter: 200~300mm
Tooling hole diameter: 32mm
Processing height: 120 mm
Processing depth: 50 mm
Spindle speed: 2850r/min.